Wultimate

Wultimate is a 3-D multiplayer ultimate frisbee game. Run, jump, pass, and lay out just like real ultimate.
Play by yourself in practice mode, challenge the computer, or play against an opponent over the Internet.
Please send comments, problem reports, or suggestions to wultimate@brokenultimate.com.
---
System Requirements | Feature List | Screen Shots | Links
---
Downloads:
---
System requirements:
Pentium III 500 MHz
64 MB RAM
3 MB hard disk space
Windows 98/NT/2000/ME/XP
High-speed Internet connection (for multiplayer mode)
---
New features in version 1.3:
Replays with additional camera angles
Inside-out, outside-in throws
Hammers
Overlay radar
Throw power control
Music
Intro/demo sequence
---
New features in version 1.2:
Computer opponent
Disc flip at start of game
Automatic zone defense
Background images
---
New features in version 1.1:
Automatic man-to-man defense
Offensive stacking with pre-programmed cuts
Disc has logo (user-definable)
Camera controls (overhead and zoom views)
---
Screen Shots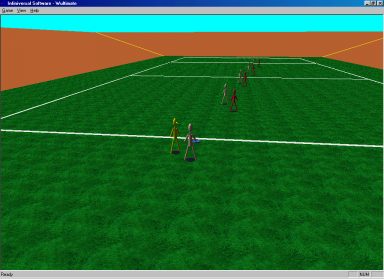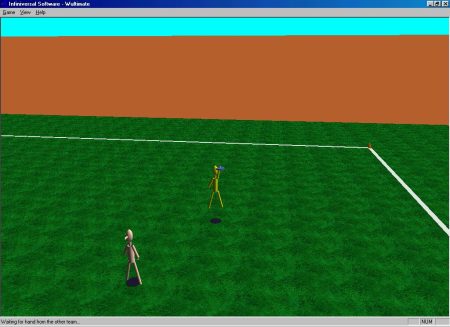 Downloads: Installation:
To use a background, extract the contents of the .ZIP file into your Wultimate folder. Wultimate will automatically find the background and use it. (Version 1.2 and later)

Creating your own background:
Simply create the four required 24-bit .BMP files:
side01.bmp and side02.bmp - Must be 1024x256.
end01.bmp and end02.bmp - Must be 512x256.